---
---
GL-110

  GREZZTO LITHIUM MAGALITE COMPLEX GREASE
GREZZTO LITHIUM MAGALITE COMPLEX GREASE
is manufactured from refined high viscosity index base oils & a lithium  complex base thickener.
This grease is especially developed forbearing at hightemperatures and under severe and shock loads .

 Features
Excellent  mechanical stability
Enhanced  extreme pressure properties
High  water resistance
Excellent  high temperature performance.
Long operational life due to resistance to thermal breakdown.
Effective rust & corrosion protection.
     Application
Suitable or low and high temperature application.
Overcomes problem related to excessive vibration.
Provides protection against corrosion & water washout in wet conditions.
Suitable  for application where extended lubrication intervals are recommended. 

     Typical Characteristies    
  

Penetration              
NLGI                      
Color                        
Dropping Point,°F   
Thickener                            
Taxture
Water Wash             
Evaporation,210°F    
Oil Separation Rate    
Rust & Corrosion Test 
Timkin OK Load                    
Blean  

265-290           
2½                   
Red       
600                  
Lithium Complex 
smooth            
1%                   
0.29%                 
1.2%                   
pass                 
75                     
Megalite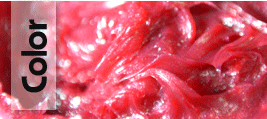 ---
---