---
---
GS-300

  GREZZTO SYNTHETIC GREASE
GREZZTO BENTONE MOLY GREASE


Mobil 1 Synthetic Grease is an NLGI No 2 high-performance automotive grease which combines
a synthetic base fluid with a lithium complex soap thickener. The thickener system provides a high
dropping point, while additives impart optimum extreme-pressure properties and excellent resistance
to water wash, and outstanding protection against rust and corrosion. Mobil 1 Synthetic Grease has
excellent structural stability. The synthetic base oil used in Mobil 1 Synthetic Grease gives it excellent
performance properties at both high and low temperatures. High structural shear stability coupled with
a high performance base oil  make Mobil 1 Synthetic an outstanding automotive grease.

     Applications
Mobil 1 Synthetic Grease meets the requirements of the National Lubricating Grease institute 
(NLGI) performance classification GC-LB. It is recommended for automotive applications at 
both high and low temperatures. It is particularly suited for applications such as disc brake 
wheel bearings and ball and steering joints. It will provide outstanding bearing protection 
under heavy loads at any highway speed, and where moisture or condensation is a factor.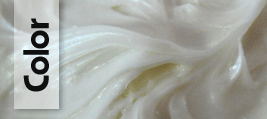 ---
---